Åke Lindberg Rostfritt Eftr. AB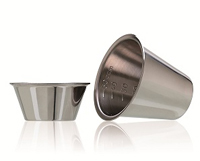 is a swedish company seated in Kvicksund. The company was founded in 1989.

We provide a wide range of products for kitchens, hospitals and healthcare settings. We've got the most out of stainless steel that you'll need in your daily work.

Our products are made ​​of high quality stainless steel 18/10.

SUMMER HOLIDAY!
The office will be closed from week 27 until 32.
We wish you all a great summer holiday!
NEW PRICELIST FOR 2021!
This price list takes effect fr.om 1st of April, 2021.